Glaucoma is one of the most complex diseases of the eye. The condition develops when the pressure of the fluid in the eye becomes too high, often leading to blindness. Our eye care services can help if you suspect you have glaucoma. Dr. Seim at Atlantic EyeCare provides quality eye care services in Virginia Beach, VA. We diagnose and treat glaucoma while providing other optometry services as well. If you have concerns about eye disease like glaucoma, or it has been a while since your last eye exam, contact our eye doctor today to schedule a consultation.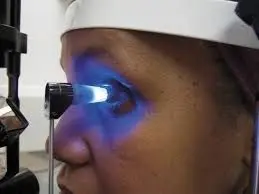 What Is Glaucoma?
Glaucoma is a group of conditions that develops when the pressure in the eye becomes abnormally high. Fluid may not be draining from the eye the way it is supposed to, and this can lead to serious symptoms and even blindness. If glaucoma is left untreated, it can lead to progressive and permanent vision loss. Early diagnosis helps slow and prevent vision loss. If you suspect you have glaucoma, quick action could save your vision.
Who Is at Risk of Glaucoma?
Anybody can develop glaucoma, but older adults are more likely to be diagnosed with this condition. Individuals with other conditions, including diabetes, often struggle with different diseases of the eye. Other risk factors include thinner corneas, chronic eye inflammation, and users of medication that increases the pressure in the eyes.
Diagnosing and Treating Glaucoma
Regular eye exams are crucial for diagnosing glaucoma. One of the scariest things about glaucoma is that it can come with no warning signs. You may not notice that your vision is changing, and you may not experience any pain. This is why annual exams are so important. Treatment for glaucoma will follow the diagnosis and may include laser surgery, micro-invasive surgery, or prescription eye drops. Surgery may be used to help the fluid in your eyes drain more efficiently, preventing future vision loss.
Contact Our Eye Doctor in Virginia Beach, VA
Dr. Seim uses the latest technology for glaucoma detection, which allows us to diagnose eye issues early. We have decades of experience treating glaucoma and other eye health conditions. If you have concerns about glaucoma or it has been a while since your last eye exam, call our team today at (757) 340-7070 or reach us through our website by using our online contact form.